Classic BMW's history with BMW goes back..way back.
Back in 1971, Lee Maas, an automotive enthusiast and manager of Rodger Meier Cadillac and Friendly Chevrolet, noticed that there were no dealerships in Dallas selling BMWs. At the time, BMWs were relatively unknown to the U.S. market. After several meetings with the manufacturer, Maas decided to go out on a limb and start a dealership that sold the relatively unknown small German sedans with four-cylinder engines. He named his dealership Classic BMW and the rest, as they say, is history.
Maas started his dealership in a small 3,000-square-foot building and employed his children and wife. Whether cleaning windows, stocking brochures or empyting the trash, Classic BMW was, and still is, a family affair. When it opened, Classic's parts department was no larger than a closet. When vehicles arrived at the one-room Classic BMW dealership, Maas had to have air conditioners and radios installed in the cars because they did not come from the factory with these features and were amenities Maas knew his Texas customers simply could not live without.
Fast forward 47 years, and the 3,000-square-foot dealership is now the largest BMW dealership by footprint in the United States. Classic's gorgeous facility is set on over 24 acres and has room for 20 vehicles in its showroom. You can even sometimes find the very first vehicle that Lee Maas ever sold right in that showroom, a 1971 BMW 2002, its license plate reads P001. While the showroom and the vehicles have certainly changed, the ingredients that made Classic BMW a success when it was founded are still alive and well today, with each customer and employee being treated as a member of the Maas family when they walk into the showroom or drive into the service center.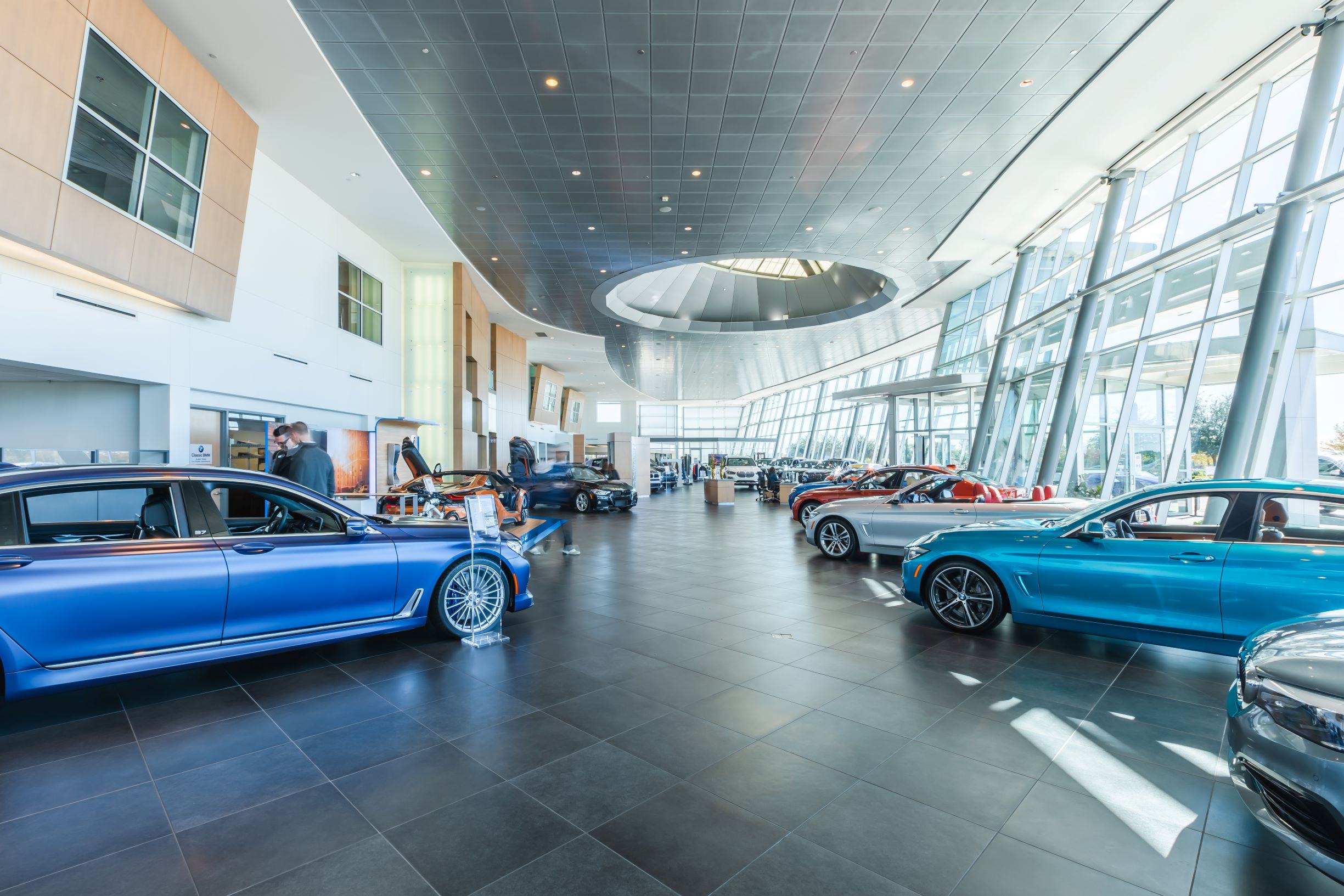 WHY SHOULD DRIVERS IN THE ALLEN TX, RICHARDSON, FRISCO TX AND DALLAS AREAS CHOOSE CLASSIC BMW?
Of course, there are many reasons, but perhaps the most important is the incredible customer service we offer. From taking our time to ensure our customers have the best car buying experience when choosing a new BMW model, to making sure each of our clients obtain the car loan and BMW lease that he/she is most comfortable with, our commitment to you is unsurpassed. We want to make sure our Dallas area customers are pleased the entire time they own the new or used car they buy at our dealership. Our service does not end with the sale.
From the latest selection of new BMW models, to our incredible variety of used cars here in Plano, Classic BMW likely has a model that will perfectly suit your personal style. And, of course, our friendly auto gurus are happily on hand to answer any questions you may have, as well as provide information about that model you're eyeing.
Classic BMW provides much more than new and used vehicles, however. Current BMW owners love our onsite car service and maintenance center. Employing only highly trained technicians that use certified parts from the manufacturer, we make servicing your vehicle a simple, pleasant experience.
From your initial auto search online until you drive off of our lot in your new or pre-owned vehicle, Classic BMW is excited to be your preferred auto partner. If you're interested in any of our incredible products or services, don't hesitate to contact us online or by phone, or simply swing by our convenient 6800 Dallas Pkwy Plano, Texas location, today. We look forward to meeting you soon!
Sales and Finance Hours
Monday - Friday

8:30 AM-8:00 PM

Saturday

9:00 AM-6:00 PM

Sunday

Closed

Service and Parts Hours

Monday - Friday

7:00 AM-7:00 PM

Saturday

8:00 AM-5:00 PM

Sunday

Closed
Testimonials
GOOGLE
3-19-2020
GOOGLE
3-17-2020
"Recent Purchase"
DEALERRATER
3-17-2020
GOOGLE
3-17-2020
GOOGLE
3-17-2020
GOOGLE
3-16-2020
YELP
3-15-2020
GOOGLE
3-15-2020
GOOGLE
3-14-2020
YELP
3-14-2020
GOOGLE
3-14-2020
"Outstanding experience with John Brunson"
DEALERRATER
3-13-2020
GOOGLE
3-13-2020
GOOGLE
3-12-2020
GOOGLE
3-11-2020
GOOGLE
3-11-2020
GOOGLE
3-10-2020
GOOGLE
3-10-2020
GOOGLE
3-10-2020
GOOGLE
3-10-2020
GOOGLE
3-9-2020
GOOGLE
3-9-2020
GOOGLE
3-8-2020
GOOGLE
3-5-2020
YELP
3-5-2020
GOOGLE
3-3-2020
GOOGLE
3-3-2020
GOOGLE
3-3-2020
GOOGLE
3-2-2020
"2020 X4 Purchase"
DEALERRATER
3-2-2020
GOOGLE
3-2-2020
GOOGLE
3-1-2020
Read More