---

GROUP EUROPEAN DELIVERY - MAY 2020
PLACE YOUR ORDER WITH CLASSIC BMW BY 2/29/2020.

---
Classic BMW is more than just a car Dealership. We are a family of car enthusiasts. One of our 'family' members is Record Racing. Record Racing is a local amateur race team started by Husband (David Record) and Wife (Christi Redfearn). Having been long time Classic BMW customers and going to many racing events as spectators, they both shared a dream of one day competing in motorsports. They asked Classic BMW to help them make that dream a reality by building the car and showing them the way. This Spec E46 started out as a 2003 BMW 330ci. It was then prepped for racing per the class rules, but the Spec E46 can be modified to fit many other racing organizations such as BMWCCA, SCCA and WRL to name a few. Record Racing is competing in their 2nd season for the championship in the NASA Spec E46 this year and will be at Motorsport Ranch in Cresson, March 6th, 7th and 8th . Currently, they are sharing the racecar, but we understand a second car is in the works. If you have an interest in getting into motorsport competition, give us or Record Racing a call to find out more.
runDallas invites you and your coworkers to a night of fitness, fun, team building, and networking. Happy hour starts at 6pm, the run/walk at 7pm, followed by a post-race party catered by Trinity Groves. Teams and individuals are welcome!
Registration includes:
• Entry into the 5k
• Soft tri-blend event t-shirt
• Celebratory finisher glass
• Samuel Adams Beer (21+)
• Trinity Groves Restaurants F&B
• Team awards
• Individual awards
• Team photos
• Team building & networking
• United Way Donation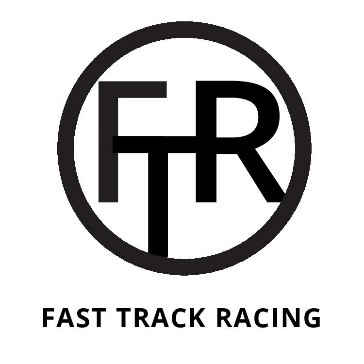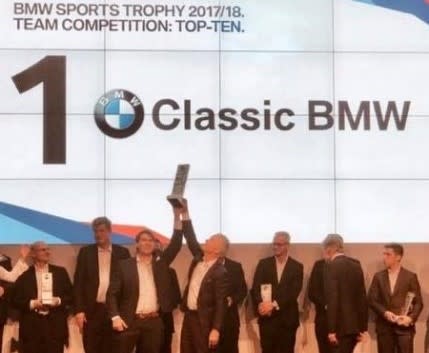 ---
"2018 BMW Sports Trophy Winning Team"
Grahovec Scores Top 5 Finish in Pirelli GT4 America Pro COTA Action for Fast Track Racing/ClassicBMW.com Team
• Grahovec battles variety of car makes with No. 26 BMW M4 GT4 in 50-minute sprint
• Toby teams with pro rookie John Rader in GT4 SprintX doubleheader competition
AUSTIN, Texas (March 9, 2020) – It was a highly-competitive Pirelli GT4 America season opener last weekend at Circuit of the Americas (COTA) with plenty of action in the Sprint and SprintX divisions and the Fast Track Racing/ClassicBMW.com team was right in the middle of the four GT4 contests.
Toby Grahovec, the team manager and veteran driver from Celina, Tex., led the BMW contingent with the No. 26 Fast Track Racing/ClassicBMW.com BMW M4 GT4 against the likes of Ford Mustang, McLaren, Porsche, Mercedes-AMG and SINR1 machinery in the Sprint class with fifth place finishes in both 50-minute races in the Pro category. In Sunday's feature, Toby fought with leaders Michael Cooper, Jarett Andretti, Drew Staveley and Spencer Pumpelly throughout the .3426-mile, 20-turn COTA road course.
"We had to make a variety of setup changes on Friday and Saturday with M4 GT4 car," said Grahovec, the 2016 TC America series champion. "It was a good weekend overall as we had to adjust to several rulings throughout the race days. We were using one car for both Sprint and SprintX and John (Rader, Grahovec's co-driver in SprintX) had a mishap on Friday.
"The crew did great job replacing the front clip of the M4. Once we got the car dialed in, the car was working well, and it showed in the Sunday GT4 Sprint race."
Rader, the Dallas driver in his first SRO America GT4 pro event at COTA, was on a learning curve with the bigger, more-powerful GT4 race car after competing in the SRO Winter Series in the TC BMW M240iR car. Due to the early incident, the No. 26 Fast Track Racing/ClassicBMW.com BMW M4 GT4 machine with Rader and Grahovec had to start at the rear of the GT4 SprintX starting lineups.
"It was John's first SRO America weekend and he was busy in the TC and SprintX races," said Grahovec. "It was four events in two different types of BMWs. It's tough for me to adjust to the cars sometime, and I have been doing this (racing) for a long time. But John did a very good job in concentrating on the jobs at hand. We'll continue to work with him as we get ready for the weekend TC and SprintX weekends.
"We felt we had a pretty good weekend overall despite the early mishap. I think the BMW M4 GT4 car can be competitive with the other makes as the season moves on this year."
The Pirelli GT4 America Sprint race highlights from COTA will be televised on CBS Sports Network on Tuesday, March 17, at 8 p.m. EDT, while the GT4 SprintX highlights from COTA will be aired March 17 at 10 p.m. EDT.
---
About Fast Track Racing/CLASSIC BMW:
Fast Track Racing is located at the Classic BMW headquarters in Plano, Tex., north of Dallas. Fast Track Racing has captured numerous race events over the past decade and was recently awarded the BMW Sports Trophy award as the Top BMW Racing Team worldwide in 2018. It marked the first time an American racing organization has captured the prestigious award. In addition, the Fast Track Racing also won the Pirelli World Challenge Touring Car Team championship with BMW M235iR cars. In 2019, Justin Raphael and Stevan McAleer captured the Pirelli GT4 America SprintX East Pro-Am class championship in the No. 29 Raphael & Associates/CLASSIC BMW BMW M4 car. Classic BMW heads up the BMW customer racing program in North America, with customer-built cars and captured a 2016 Touring Car driver's title with Grahovec and the BMW M235iR car. The BMW M235iR racing sedan also won the Touring Car manufacturer's championship in 2017 and 2018. Fast Track Racing will campaign BMW M240iR Cup and BMW M4 GT4 machines in 2020.
Contact: Tom Blattler, TB Communications, [email protected], 317.525.5692
---