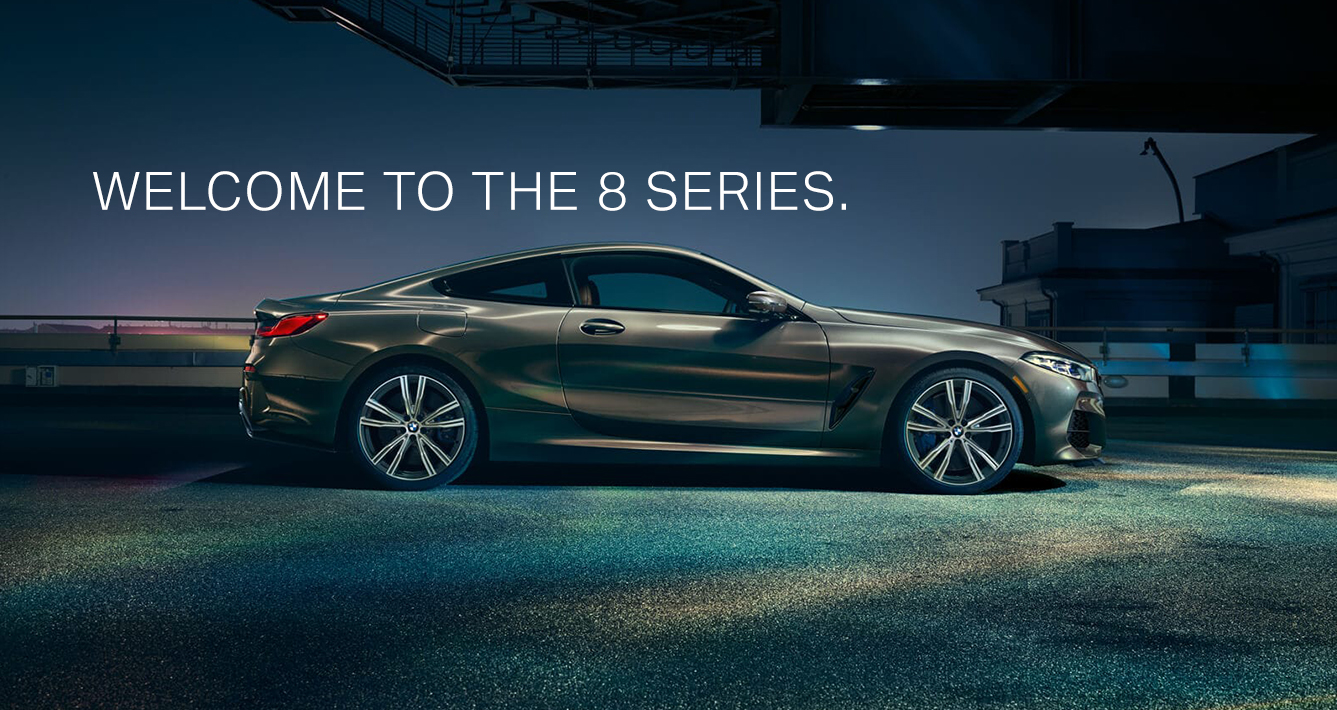 There's something inside us that drives us to achieve more. To evolve beyond our senses. To embrace the unattainable before anyone else. That something has no name. It has a number. 8.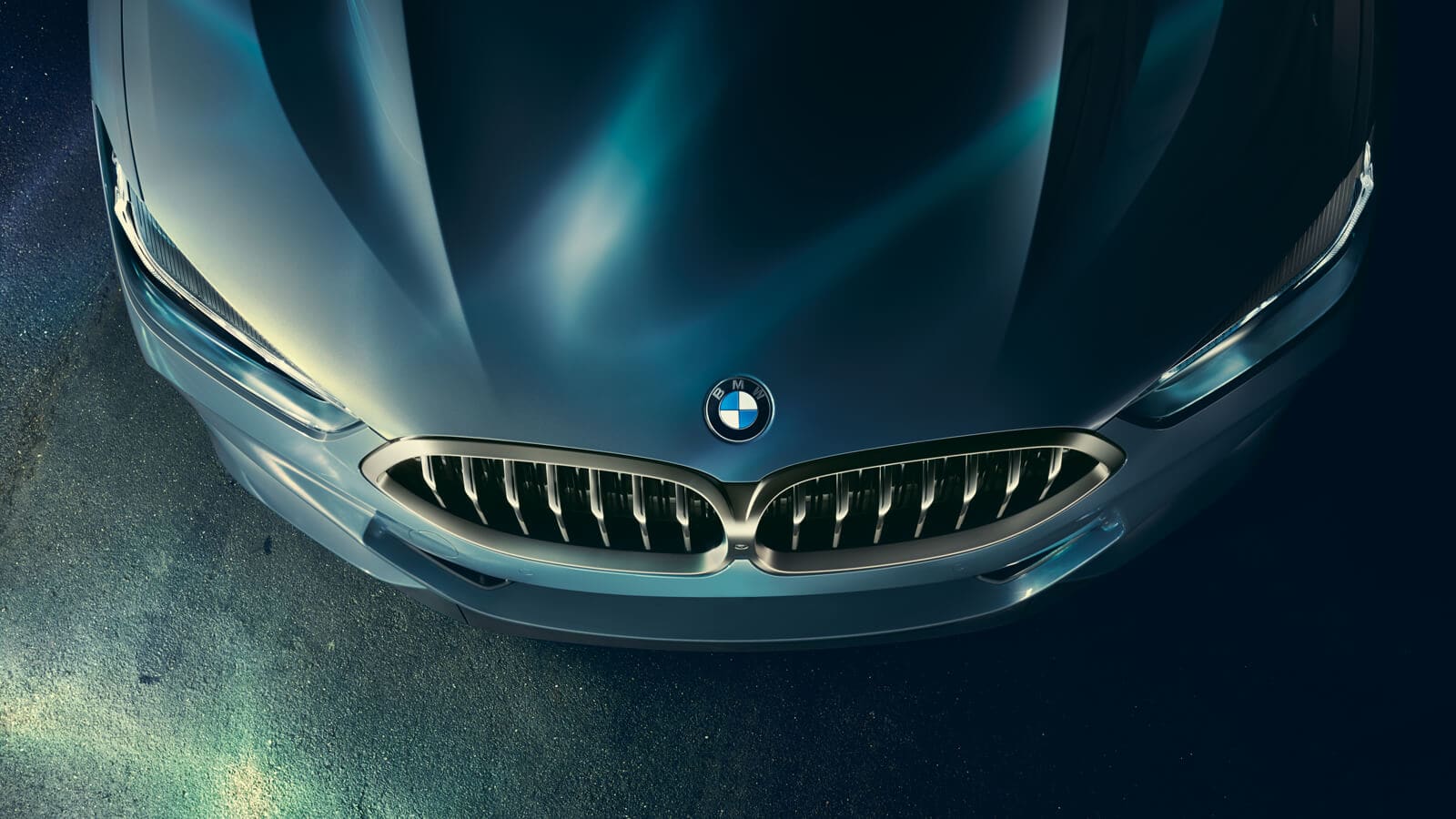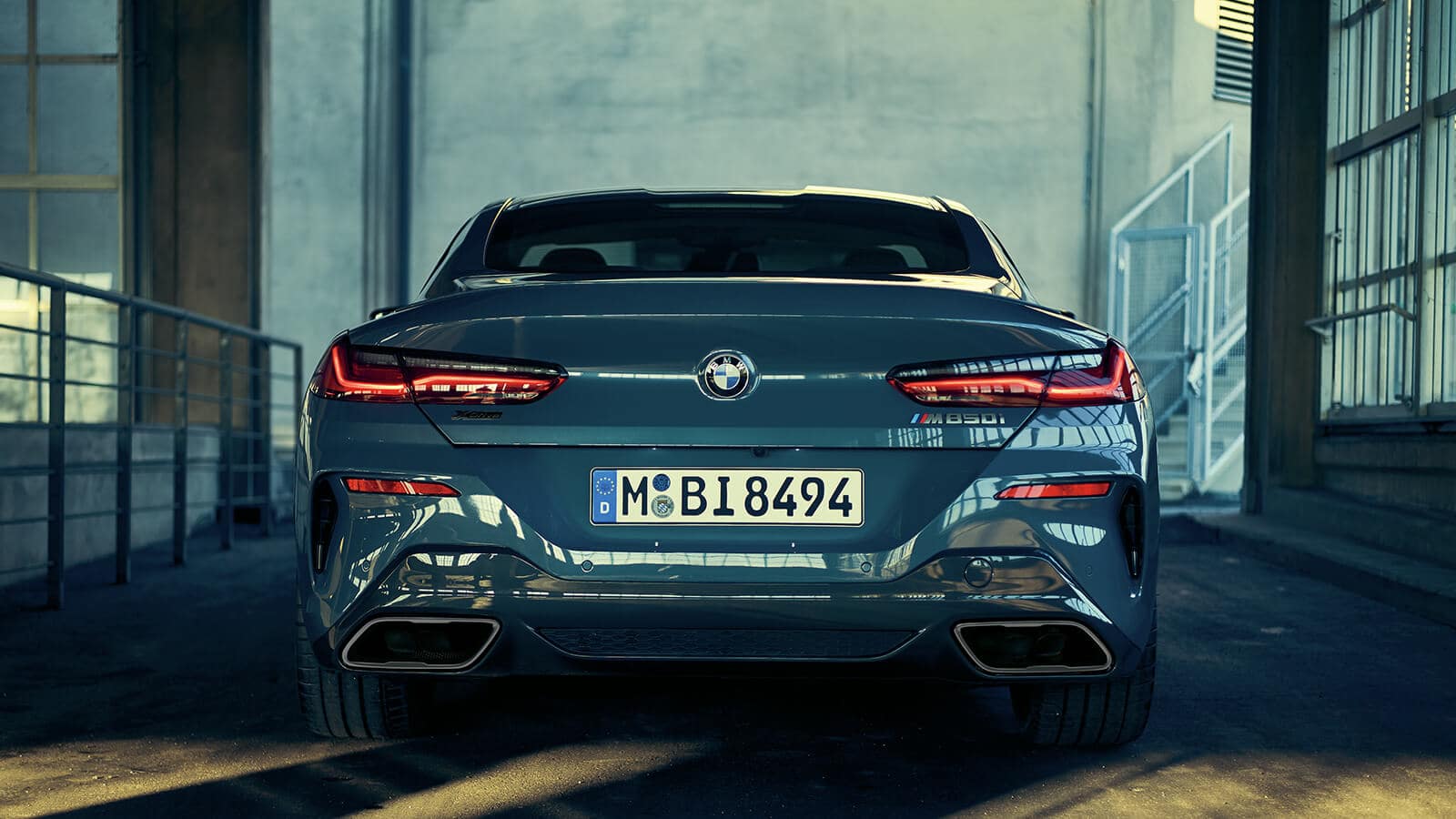 Some desires can only be quelled by an adrenaline rush. The M850i xDrive Coupe is the true sportsman's choice for unmatchable style and performance.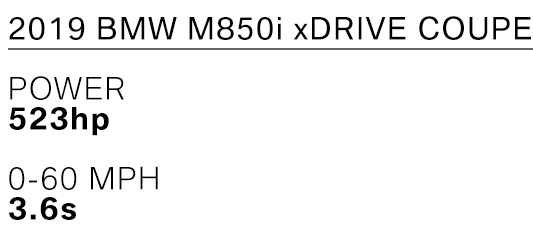 Touch the accelerator. Hear the distinctive exhaust note. Feel the g-force push you back into the leather seats. Years of motorsport heritage - and a highly refined V-8 engine. This will be a ride to enjoy.

Unconditional agility under any conditions. Standard Integral Active Steering, Adaptive M Suspension and an M Sport Differential, and the new generation of xDrive keeps the 8 Series in perfect sync with your every move.

The 8 Series moves like an unstoppable force, but tight turns and red signals are a fact of life. Standard fixed-caliper M Sport Brakes bring you to a smooth stop, until you're ready to accelerate again.

No other vehicle design captures the combination of motorsport heritage and effortless luxury quite like the bold lines and aggressive looks of the All-New 8 Series.

The signature kidney grille, one of BMW's most beloved design elements, is enlarged along with the Air Breathers for a dramatic first look.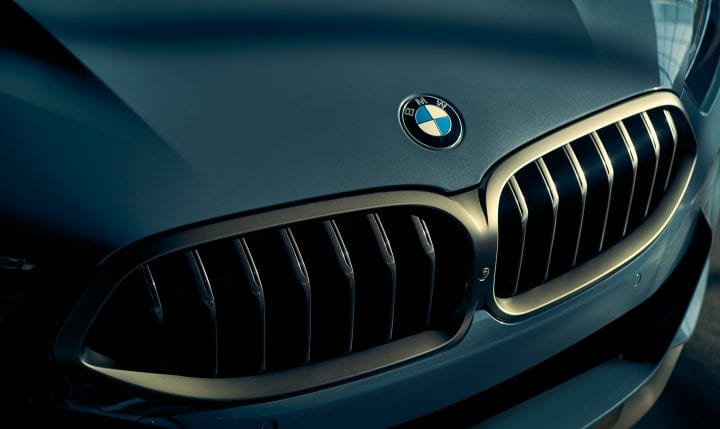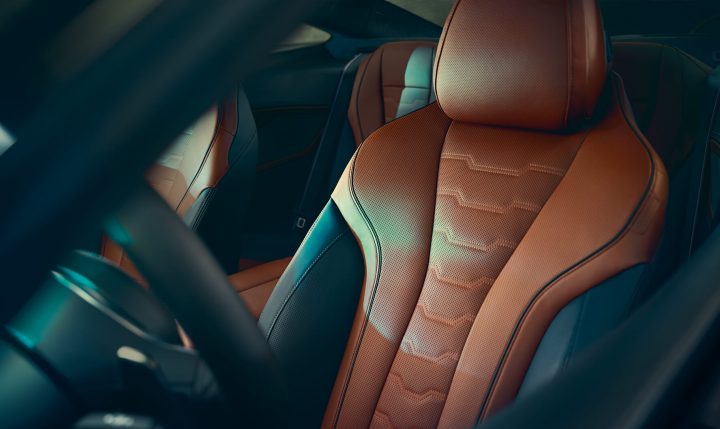 There's no need for excess in the All-New 8 Series. Everything is precisely crafted to stir the senses - right down to the stitching on the leather-upholstered Multi-Functional Seats.

An icon of design and engineering, the All-New 8 Series is the perfect combination of enthralling heritage and bold new experiences integrated as one.

Strike a stunning note every night. The All-New 8 Series features the advanced design of Icon Adaptive LED Headlights with Laserlight as standard.

The All-New 8 Series features the latest technology - like the advanced iDrive 7.0 System - prefectly incorporated into a driver's ideal environment.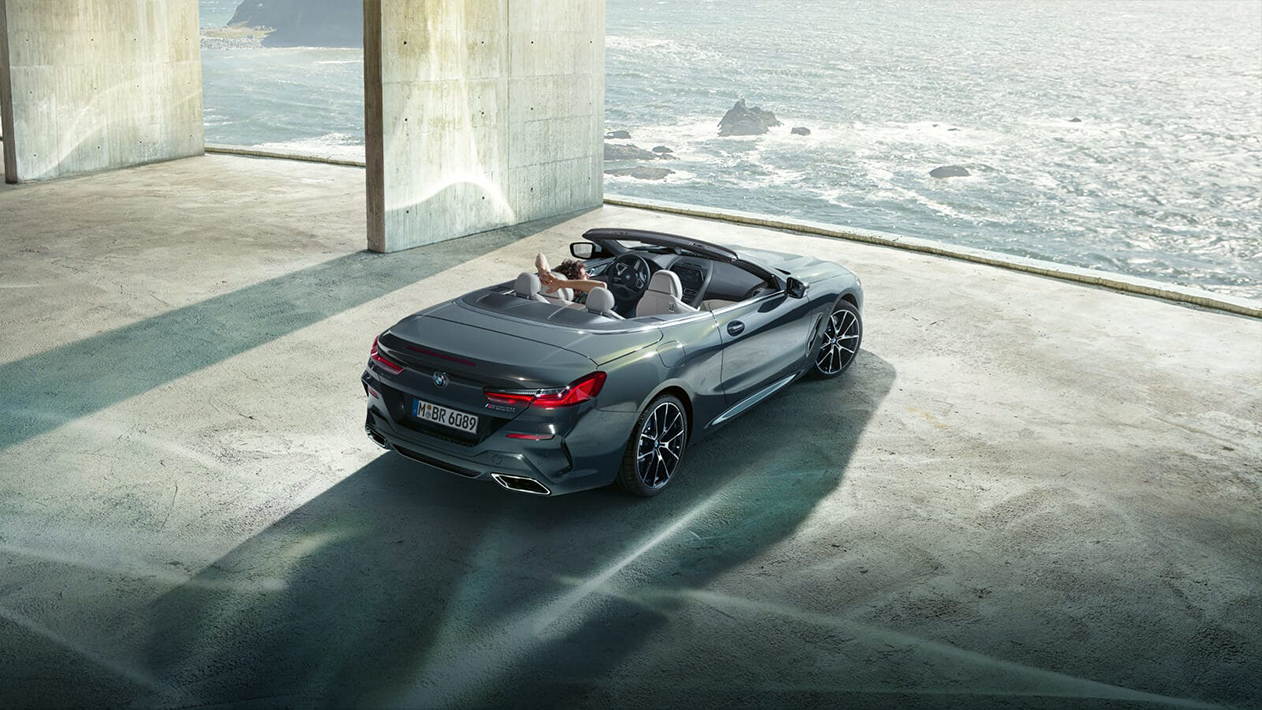 As soon as the soft-close automatic doors shut behind you, the atmosphere changes. Command, comfort, and control - all are effortless. In this luxurious seat, the world is yours.

BMW's new iDrive 7.0 System features a redesigned interface with customizable interactions - which you can control by touch, voice commands, or with optional Gesture Control.

The Multi-Functional, heated front seats are designed to meet the demands of performance driving. Yet they're clad in your choice of supple Extended or full Merino Leather for an extra touch of luxury.

Everything inside the All-New BMW 8 Seris is crafted to the highest quality. Even the driver-oriented controls, with available Glass Controls, are designed to engage every sense to its height.

LITERS/TYPE
4.4 liter BMW M Performance TwinPower Turbo V-8
DISPLACEMENT (cc)
4395
HORSEPOWER (bhp)
523 @ 5500-6000
TORQUE (lb-ft @ rpm)
553 @ 1800-4600
COMRESSION RATIO (:1)
10.5

TYPE
8-speed Sport Automatic transmission with Sport and Manual shift modes, steering wheel-mounted paddle shifters and Launch Control.
AUTOMATIC GEAR RATIOS - I / II / III
5.50 / 3.52 / 2.20
AUTOMATIC GEAR RATIOS - IV / V / VI
1.72 / 1.32 / 1.00
AUTOMATIC GEAR RATIOS - VII / VIII / R
0.82 / 0.64 / 3.99
AUTOMATIC GEAR RATIOS - FINAL DRIVE RATIO
TBD


ACCELERATION 0-60 mph AUTOMATIC (sec)
3.6
TOP SPEED (mph)
130 [155]

AUTOMATIC COMBINED (mpg)
TBD
AUTOMATIC CITY/HIGHWAY (mpg)
TBD
FUEL TANK CAPACITY (gallons)
18.0

TIRE TYPE
Performance run-flat
WHEEL DIMENSIONS (in)
20 x 8.0 front and 20 x 9.0 rear
TIRE DIMENSIONS (mm)
245/35 front and 275/30 rear

LENGTH / WIDTH / HEIGHT (in)
191.2 / 74.9 / 53.0
CURB WEIGHT - AUTOMATIC TRANSMISSION (lbs)
4478
WEIGHT DISTRIBUTION, FRONT/REAR - AUTOMATIC TRANSMISSION (%)
54.7 / 45.3

HEADROOM (in)
38.9
LEGROOM, FRONT/REAR (in)
42.1 / 29.5
SHOULDER ROOM, FRONT/REAR (in)
57.2 / 46.9